The 3D interferometer is effective and cost-effective 0 ~ 8 ° APC angle adjustment Automatic focus, automatic calibration, automatic measurement Accurate and rapid, extremely high repeatability and reproducibility
Certification by the authoritative testing agency
Certified by national insitute of metrology. The test results are more accurate and reliable.
Automatic centering function
There is no need to manually find the fiber center, and only normal measurement is needed to automatically find the fiber center.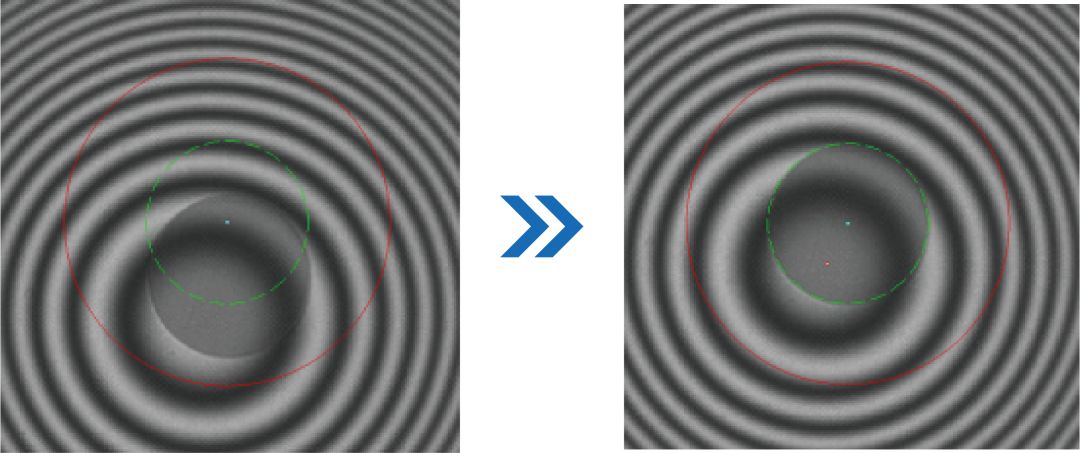 Automatic measurement function
Equipped with automatic inductive measurement module, without external trigger. You only need to lock the wrench to start the measurement and only need 0.4 seconds for a single test.
Simple and clear software interface design
The interface is simple and fresh. It can display 2D interference diagram and 3D end-face diagram at the same time, which is convenient for engineers to analyse the end-face and make polishing improvements.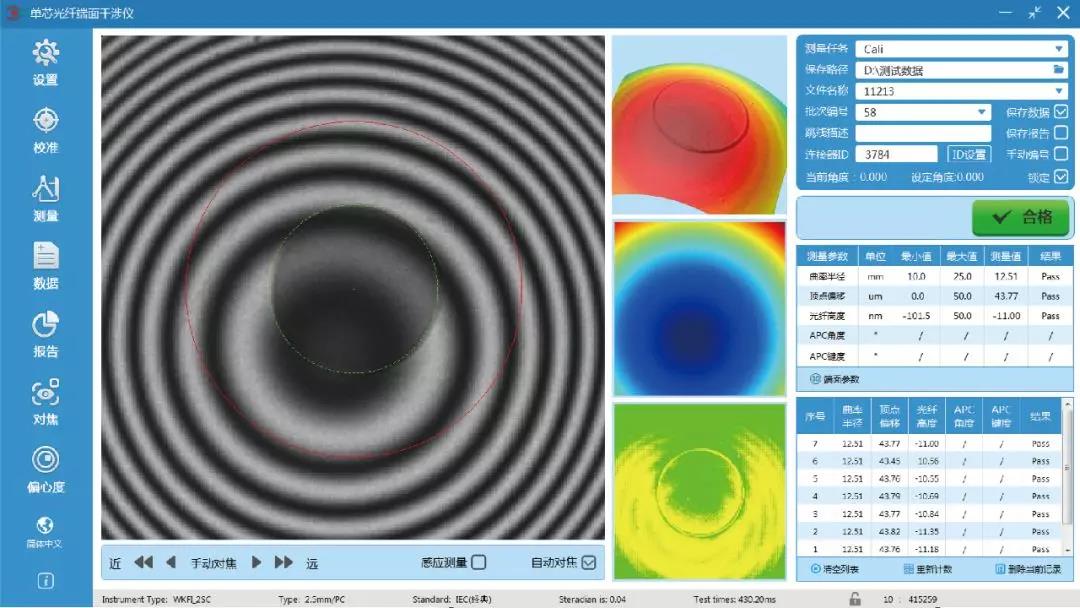 Manual calibration function
Through the simplified illustration, users can easily adjust the X-axis and Y-axis angle of reference lens to make the instrument optical system in the best use state, thus obtaining accurate measurement data and greatly saving the cost of use and maintenance.

Excellent ability to resist dirty spots
Even if there are dirty points on the fiber end-face, the equipment can still measure and calculate the accurate results, and the unique seismic design makes it applicable in a variety of complex operating conditions.
Standard chuck for WKFI full series interferometers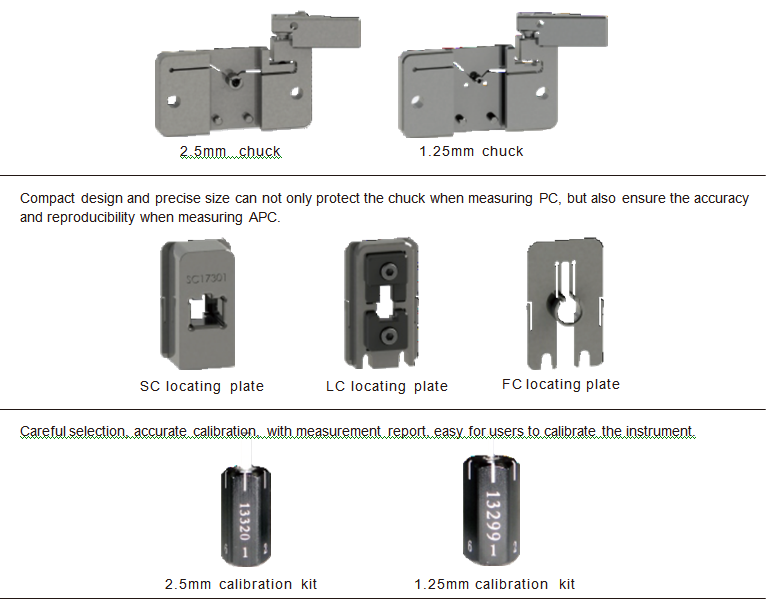 The embedded superwear-resistant material can not only guarantee the test stability but also improve the wear resistance, with longer life and lower maintenance cost.
Instrument selection and performance indicator table
Function

Type

WKFI-2S

Repeatability
Reproducibility
Radius of Curvature (mm)

mm

3~∞

±0.01

±0.02

Fiber height (nm)

nm

±160

±

0.5

±1.0

Apex offset (μm)

μm

<500

±0.1

±0.7

APC angle (deg)
°


7~9

±0.01

±0.02

APC key error (deg)
°

±

1

±0.01

±0.02
Note: ① All the above models +X is the fiber height extension model, and the extended range is |7000|
② Increase angle feedback system at *, the control accuracy is up to 0.0027 °